<center>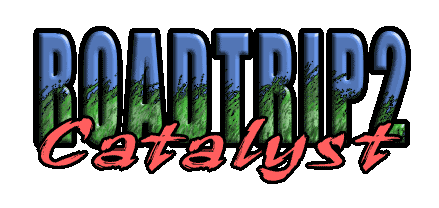 </center>
Alright, so i've set a date. The reason i didn't start straight away is because it gives everyone (including me) to finalise/revise character stuff, or to join altogether if they are new. This thread is for character bios and OOC discussion of RT2 only.
first i'll talk about the world RT2 is based in.
There are three main locations that the action will take place in RT2. these are:
The Main, America.
The Main is a district in Hemmington, a city well known for it's organized crime syndicates and taciturn weather. The Main is the hub of corruption and bent law of the World, a neon disater of debauchery. If one needs a place to be not found, The Main is it.
Warrimbull, Australia
Warrimbull is a small town in Australia, that ekes it's living out of a military base stationed next to the Para Forest. (see later) The town has nothing of note, bar a population of 200,000, and it's proximity to the Forest.
The Para Forest, Various Continents.
The Forest is probably the most notable thing about this world. 15 years ago, there was a great epidemic of madness, followed by several random impacts thought to be nuclear explosions, but with no nuclear source. After this, the forest began to grow on every continent on the planet, willfully claiming vast areas of land, despite all attempts to curb it. The forest is a dangerous place full of para-abilitied creatures, and is on full quarantine in every nation it occupys.
NOW FOR SOME HISTORY.
Here is the reason why it isn't necesary to read RT1. No-one in this world remembers what happened 15 years ago (the time of RT1) no-one EXCEPT a few individuals who do not exist in this world, and thusly, have also been forgotten.
Nevertheless, any of the RT1 survivors (and we don't know who survived yet even remember the events of RT1, or each other. the why of all of this will be explained IN TIME, along with any world inconsistencies that may rise up from the writers of RT2 not reading RT1.
SO, 15 years ago, some kind of catastrophe took place, millions simply went mad, and then there were several nuclear explosions worldwide. Many died, and a year and a half of pure chaos ensued.
Eventually, order was brought back, and investigations were put into action. they found nothing useful, but there was a general consensus that paras were involved. A somewhat well-known terrorist group known as The Expatriates was suspected of being involved, but no supporting evidence was ever found.
Over the next 15 or so years, a Forest began to grow rapidly in most continents, swallowing whole small towns in weeks, despite all efforts to destroy or slow it down. The forest claimed much land all over the world, and many important cities were completely swallowed by it.. see below:
<center>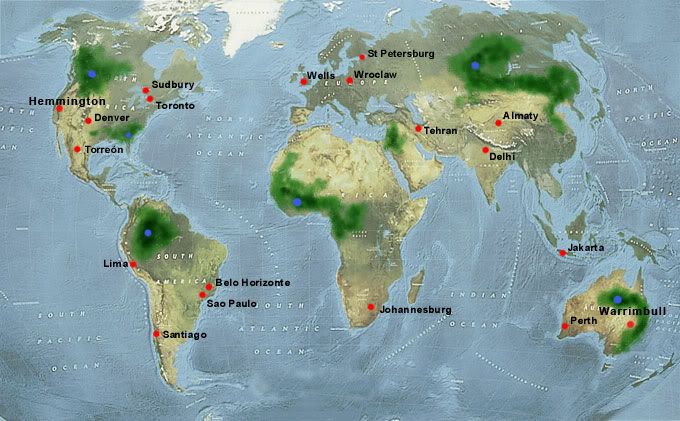 </center>
World Atmosphere.
Currently, the world is a fearful place, mundanes afraid of Paras and the unknown, paras heavily watched and policed by govornments, all scientific study on paranormal abilities and creatures halted - bar on how to contain it. Everyone feels afraid and unsure.
THREAD STRUCTURE.
Okay, here is how the threads shall work. we will start with two threads. This, the character bio and OOC thread, and the IC thread. In each post, include your character's location, not only the specific location, but a broader refernce point. The two main areas that characters will start in are at least three days travel apart, even by the swiftest transport. TELEPORTATION POWERS ARE LIMITED TO YOUR LOCAL AREA. let's keep the world big-seeming for a while. While it is not necesary to post any OOC info in each IC post, it can help to set up scenes or fill in players on something that the characters may not know, or should know.
CHARACTER STRUCTURE.
now for characters. I'm going to include an extra thing to consider for each of your characters...RENOWN. how well known is your character in the world, and what for? this will help players in knowing how to best respond to the sight of your character.
(now, this is C&P'd straight fromthe dead RT2 thread.)
Things i would like to see:
Character before Powers.
make the personality first. make a vague, rough outline of their past, and how this made them the person they are, then make the powers to compliment them.
Limited powers.
The characters in RT are currently very powerful, but Rt1 is also reaching a climax. It makes a more interesting story if you start weak and have somewhere to develop to. Also, powers don't all have to be offensive/defensive. Some funky status powers would be very cool. Powers that aren't just about blowing up the other guy.
A note about pasts. The characters don'thave to be linked to the events in RT1 at all, in fact, it might be easier if they weren't, especially if you want to play someone younger than about 30 or so. Also, don't make the history too involved, you may run the risk of writing yourself into a corner. A simple timeline of a few important life shaping events is all that's necesary to start.
That's it. i'll post a blank bio for you to use in the next post. i'm going to hold off posting a bio for mad straight away, as he doesn't come into the story for a while yet.